WE'RE CHEFS USA
WE CONNECT BRANDS TO SHOPPERS WITH IN-STORE COOKING DEMOS
ENGAGE CONSUMERS BEYOND THE SHELF
WE DELIVER YOUR BRAND-PROMISE AND CREATE LOYAL BRAND-ADVOCATES
OUR COOKING DEMOS DRIVE PURCHASES
WE CREATE MEANINGFUL CONNECTIONS WITH BRANDS AND SHOPPERS
WE TAKE PRIDE IN TEACHING COOKING WITH WINE
OUR DEMOS PRODUCE THE HIGHEST SELL-THROUGH RATES IN THE BUSINESS
Brokers get you on the shelf – we get you in the cart.
In-Store Cooking Demonstrations
At Chefs USA, it's truly our passion to connect brands and consumers through in-store cooking and wine pairings demonstrations in ways that matter. We create legendary experiences for shoppers, and we perform them brilliantly.
Meaningful Connections
Our professional in-store cooking demos evoke meaningful connections with brands and shoppers which in turn drives sales. Our Chefs not only have expert culinary skills, but can effectively sell products to consumers at store level while preparing delicious and nutritious meals and connecting your product. We take pride in teaching consumers about cooking with wine, such as which ones pair up well with each dish. Our in-store cooking demos produce the highest sell-through rate in the business, and we're excited to sell your brand. We deliver your brand-promise and create loyal brand-advocates with every meaningful in-store cooking demo we perform. Bypass brokers because brokers can only get your product on the shelf, but we can get your product in the cart, then into the home where it belongs.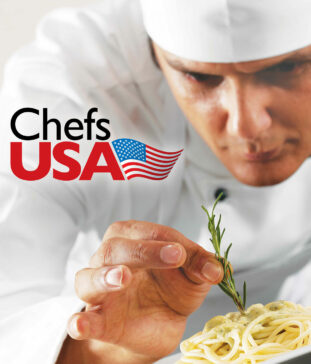 In-Store Demonstrations Done The Right Way
Get your brand off the shelf and into the carts of shoppers across America with Chefs USA.
Some of Our Trusted Partners