The Flavor Benefits of Cooking with Wine
When it comes to cooking, wine is not just for drinking. As professional chefs and home cooks alike have come to discover, you don't need to be a wine drinker to enjoy the "Flavor Benefits" of cooking with it. Adding just a dash of wine during your culinary preparations can completely transform your dish in unexpected and delightful ways!
A great way to get started is by experimenting with different wines for different dishes. In many cases, white wines are better suited for light meats such as chicken and seafood while red wines are usually preferred for heavier cuts of meat or hearty stews. You hardly ever need more than a cup or two per recipe, so don't worry about having too much left over – freeze any remaining wine in ice cube trays for later use.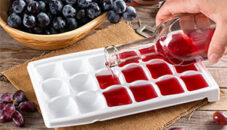 Cooking With Wine Preparation Tips
Whether you're preparing seafood, steaks, soups/stews/chili, or reduction sauces for grilled steak, adding a splash of wine is sure to make your meal memorable. Here are some helpful tips:
Seafood:
When pan sautéing fish, the wine will naturalize the fish oils and will add another layer of flavor. Add ¼ cup of dry white wine (such as sauvignon blanc, chardonnay or pinot grigio) to your skillet at the end, along with a few drops of fresh lemon juice.

When baking, use a broiler pan and place ½ cup each of wine and water to the pan. Cover with foil to steam in additional flavor. Remove the foil and finish under a broiler for a couple minutes to add color and flavor.
Pat Seared Steaks:
When your pan seared steaks are done to your liking, add ¼ cup dry red wine (such as cabernet sauvignon, red blend, or merlot) to the skillet to deglaze the pan. Take it another notch higher with a little blue cheese.
Soups / Stews / Chili:
Use a wine that matches the color of the sauce.

Use drier wines (listed above). Stay away from the sweeter Riesling, Moscato, and Prosecco. A wine that is too sweet will not make for a good sauce.
Reduction Sauces for Grilled Steak:
After grilling your steaks, cover them with foil to rest as you make a quick pan sauce.
Saute the white part of a diced green onion in olive oil over medium heat for one minute.

Add 1 cup dry red wine and turn up the heat to medium high. Simmer until reduced by 75%.
Conclusion
If you're looking to improve the taste profile of your food without adding extra calories or fat content, then cooking with wine may be the perfect solution! We cook with wine at every in-store demo we do, and sales have increased by a factor of 300%. So no matter what level chef you may consider yourself, why not give cooking with wine a try? Who knows where the flavor benefits will take you!