The holidays are a time for family, fun, and of course, food. But if you're the one doing the cooking, it can be a little bit stressful. Here are some tips to help you have a stress-free holiday dinner. With just a little bit of planning and preparation, you can enjoy the festivities without any worries. So let's get started!
Stress-free holiday dinner standing rib roast
Holidays can be quite overwhelming, especially when you're cooking that big dinner for all to enjoy. But if you're really looking for the easiest and stress-free way out of that cooking conundrum, then a standing rib roast is your best option! It's elegantly delicious yet it's a breeze to cook up – no fuss, no muss. We've even got the recipe and directions to make it all come together easy. So don't sweat it, just give the ole' standing rib roast a whirl and let your magical holiday dinner take care of itself!
The stress-free holiday dinner starts with sides that can be prepared ahead of time
If you're preparing a meal and want to make it a little easier, why not make the sides ahead of time and set them aside? With some dishes, doing the prep work and making them earlier in the day or even the day before can help reduce the amount of stress for when it's finally time to serve. Plus, you get bragging rights from your guests as they marvel at your creative culinary abilities! Who says that last-minute meal prep has to cause a headache? With advance planning you can give yourself much more peace of mind – plus, a delicious spread for all.
Make your mashed potatoes a day ahead
If you're looking for a great way to get your mashed potatoes prepped ahead of time, then you can't go wrong with this easy yet delicious method! All you have to do is make your favorite mashed potato recipe the day before and place it in an ovenproof dish to let cool for 30 minutes. Then, cover it with plastic wrap and pop it into the fridge - done! And when it's time to serve, just remove the wrap and zap it in the microwave at 75% power - stirring every 2 minutes - until warm and bubbly. Top with some snipped chives and voila - lava-like perfection! Your guests are sure to be impressed by your oh-so-convenient side dish.
Most casseroles can also be made a day or two ahead, our favorite is squash casserole
Squash casserole is the go-to dish to make ahead of time for many. With its savory flavors, who can blame them? Everyone says that it tastes even better after sitting in the fridge overnight, so whip up a batch and see if you agree! Make sure to let it cool down before you throw on some foil and stick it in the fridge. Then all that's left to do is bake it in a 350-degree oven for 30 minutes and voilà - you've got an instant crowd pleaser that tastes all the better for having had an extra day or two hanging out in your fridge!
To ensure a stress-free holiday dinner, be sure not to over do it and make too many sides
Let's face it: standing rib roast dinner is a showstopper, and if you want to impress your guests, you don't need to put on a big production. All you need are the perfect ingredients: some glorious slabs of beef rib roast, creamy mashed potatoes, and juicy Au Jus. Just two sides alongside the roast and potatoes will do the trick! Plus, by getting your sides ready ahead of time, all that remains to do on the day of your dinner is crafting the roast and making sure that beautiful Au Jus is simmering away. Deliciousness in no time!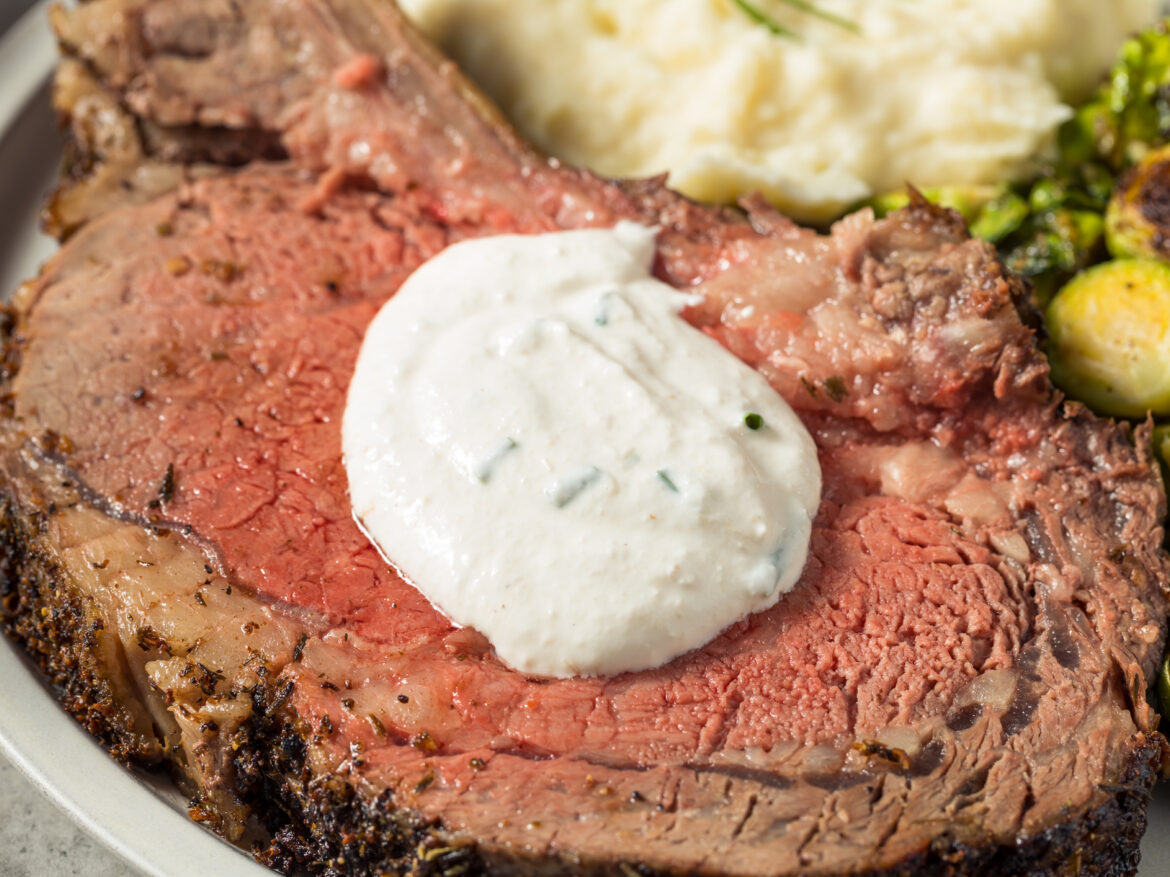 Don't carve it too soon and let all the delicious juices run out
Carving a standing rib roast after it is done cooking is the most exciting part. But if carving is done too soon, all that delicious juices will be gone! To ensure a delicious roast, make sure to invest time in allowing your roast to rest uncovered in an aluminum pan for at least 30 (or 45) minutes before taking out the knife. That's all you need to do and it's good to go! This way you can keep those juices intact so you won't miss out on making your Au Jus with all of the delicious dripping from the roasting pan.
Now, let's bring this stress-free holiday dinner home
Standing rib roast is a delicious staple that is loved by dinner guests and family alike. Now that the oven is free, it's the perfect time to throw in those pre-made sides and give them a rewarming. But before doing so, make sure to pour the drippings from the roast into a liquid measuring cup. This will allow you to remove some of the excess fat that will float to the top — giving an already flavorful dinner an even more savory kick. Now it's time to put all these pieces together for an unforgettable feast!
Don't forget about dessert!
After a delicious meal, nothing can really round it out better than a tasty dessert. You can bake them yourself, but for a real stress-free holiday dinner - pass the responsibility of supplying that sweet finishing touch onto someone else! It's always nice to know that as your guests are clearing their plates, they have something luscious to look forward to. With all of the options available when it comes to desserts - pumpkin pie, pecan pie, holiday cookies - you can't go wrong! So don't forget dessert...you deserve it!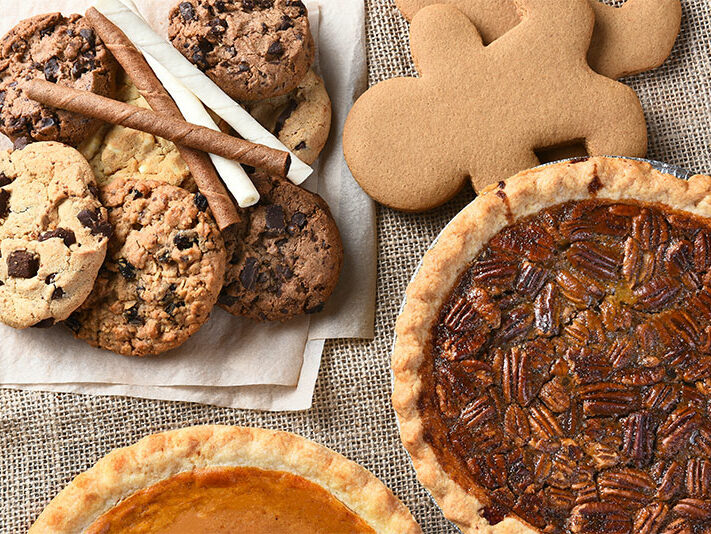 Relax and enjoy yourself - after all, that's what the holidays are all about!
The holidays are a time to kick back, relax, and enjoy yourself! No matter what you're doing or where you are, take the time to relish in the present moment and marvel at your surroundings. Listen to festive holiday music, make delicious seasonal treats with friends and family, take a stroll outdoors and admire the beauty of nature—there are so many ways to savor these days of relaxation and joy! And when all else fails or those stressful moments start to crop up, remember that the key to feeling your best during the holidays is letting go and taking a breather in whatever form that may be. It's really as simple as that; just breathe it all in and embrace this special season for what it truly is—a chance to feel refreshed, rejuvenated and reconnected with family.
Conclusion
The holidays are a time for family, friends, and of course, great food, beer and wine. By following these simple tips, you can save yourself some stress and enjoy the holiday season to its fullest. We hope you have a delicious, stress-free holiday dinner. From the Chefs USA kitchen to yours, Happy Holidays!